The built environment accounts for 40% of the UK's carbon footprint and to achieve net zero will require a step change in the design of new buildings but also, more importantly, it will require a comprehensive upgrade and retrofit programme to the existing housing stock; the UK Green Building Council estimates that 80% of the 2050 building stock has already been built.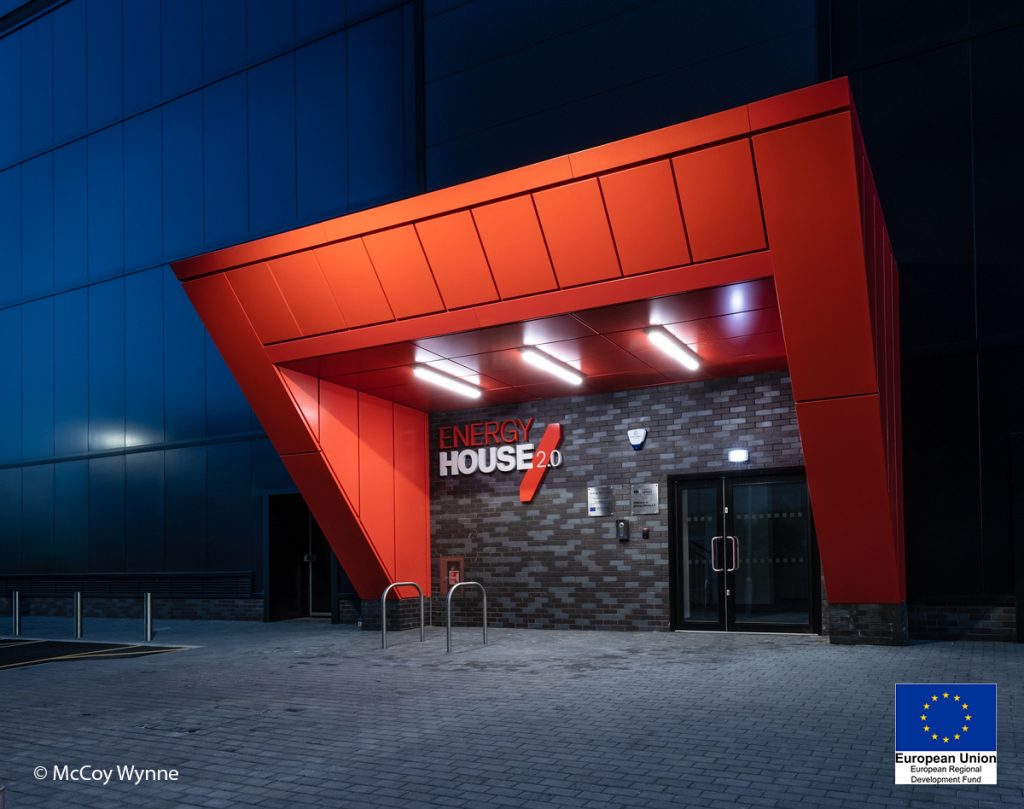 Energy House 2.0 was completed in February 2022 and is the largest research facility of its type. Inside, there are two environmental chambers each able to accommodate two detached houses and under controlled conditions, recreate a wide variety of weather conditions with temperatures ranging between -20˚C to +40˚C and simulated wind, rain, snow and solar radiation. This unique facility will play a key role in accelerating the progress towards low carbon and net zero housing design and builds upon the success of the original Energy House 1, which was opened in 2012.    
In partnership with Barratt Developments, Bellway Homes, and Saint-Gobain, we have built two test houses inside chamber 1. These were completed in January 2023 and Energy House 2.0 officially launched on the 12 & 13 January 2023. Since then, we have worked with various companies, including Mat Zero, Emmaus Salford, and Vector Homes, who have recently launched their prototype home in our chamber 2.
The Energy House 2.0 project was part-funded by the European Regional Development Fund and Office for Students.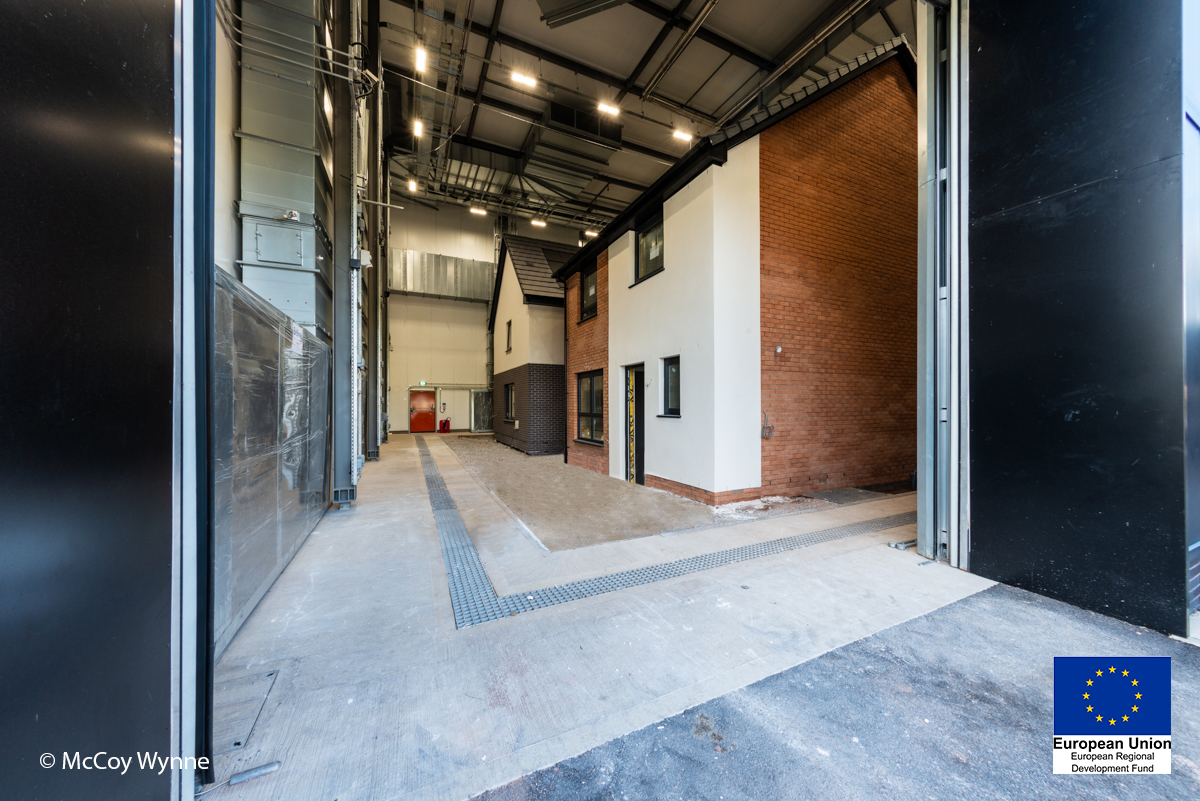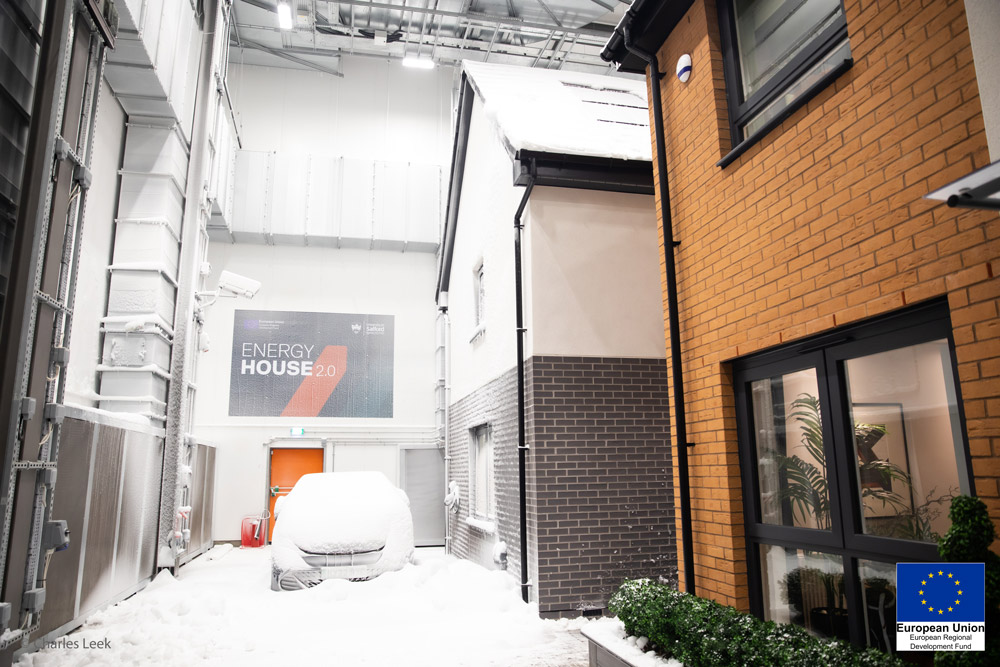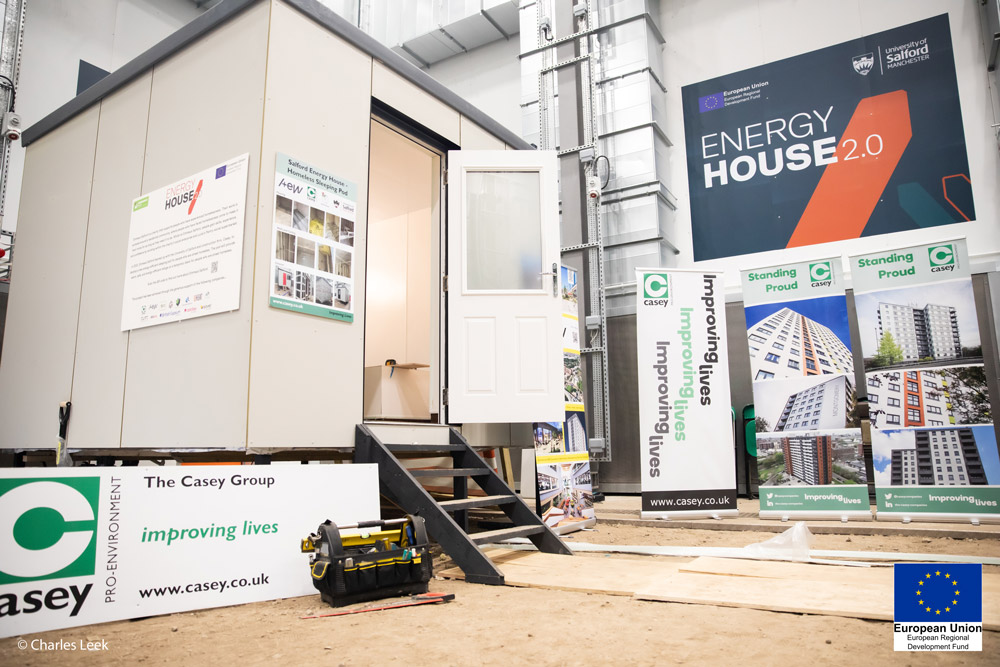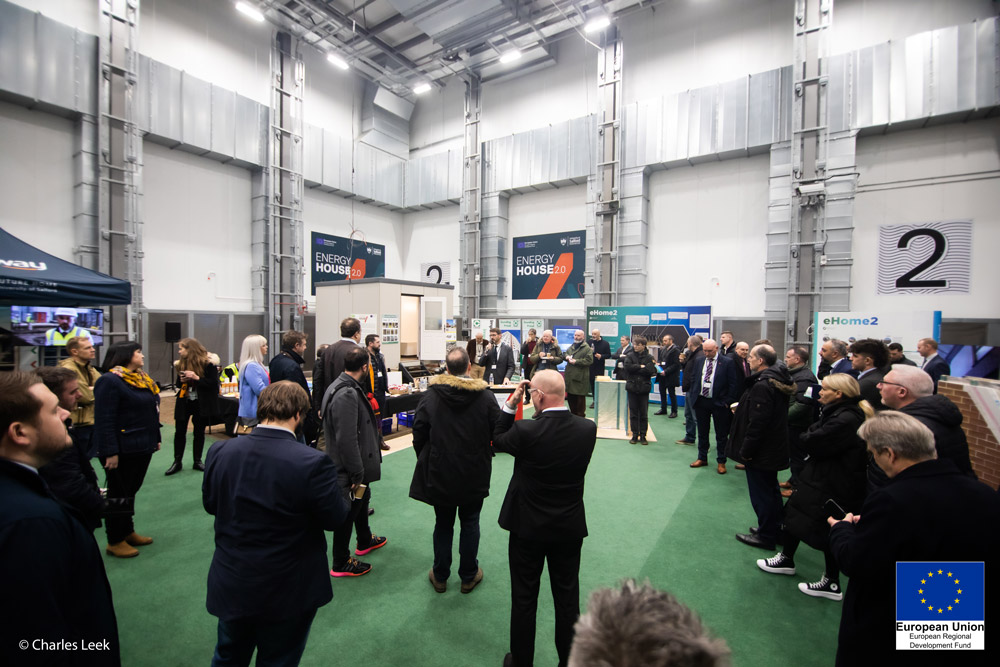 ---